How D4H was Deployed at the Boston Marathon
The Boston Marathon is the world's oldest marathon and one of the biggest in the USA. Learn how D4H Incident Management software was deployed in support of the Boston Marathon special operations teams, by taking a role in the execution of event safety.
Background
The Boston Marathon is the world's oldest marathon and one of the biggest in the USA, attracting more than 500,000 spectators and more than 38,000 participants every year. Unlike other large city marathon courses that run around a loop within a single jurisdiction, it is a straight-line course that crosses eight cities and towns: Hopkinson, Ashland, Framingham, Natick, Wellesley, Newton, Brookline, and Boston.
The event requires streamlined coordination among the many federal, state, and local public safety agencies, public health, emergency medical services, and the Boston Athletic Association (BAA). Since the 2013 bombing, the high-profile Boston Marathon is protected through the execution of a comprehensive, multi-jurisdictional, multi-disciplinary public safety plan.
The Challenge
With its colossal crowd numbers and unique course, the execution of the event safety and response operation is a complex task to manage. It is the role of the City of Boston and Massachusetts Department of Fire Services Special Operations response teams to ensure that participants and spectators are kept protected from chemical or explosive threats. They must first declare the course safe, then coordinate a response to any suspicious packages or hazardous material detections.
During a large-scale event, information moves fast and can arrive at the command post from multiple sources. Information is timely and must be acted on fast, but also must be recorded so it can be analyzed later. Subject matter experts on specific threats may be remote, but their ability to understand a situation requires them to observe a common operating picture. Roving mobile teams of hazmat technicians are the eyes on the scene, but they too must be tracked and efficiently tasked - the command post is also accountable for their safety.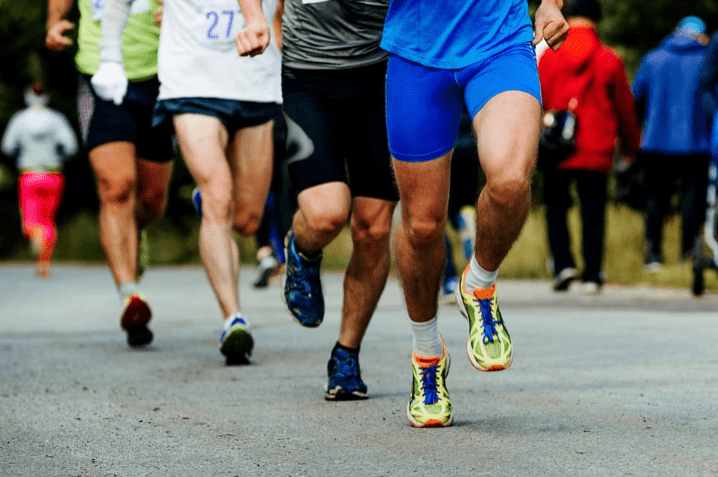 The Solution
In trials with the US Federal Government, D4H Incident Management software was deployed in support of the Boston Marathon special operations teams. D4H was tasked with providing a real-time command and control solution for CBRNE threats. The solution allowed decision makers from multiple agencies in the Command Post to quickly consolidate information, see live GPS positioning, coordinate assets, and act on information.
It's important while operating under pressure, that technology enhances the decision making of its users, rather than distract and deter them during an incident. The objective was to provide easy access to up-to-date, structured, and reliable information that would heighten situational awareness for multiple agencies in the case of a CBRNE threat.
"Not only was the D4H interface easy to use, but we didn't require any training to start using it effectively. This is a highly effective tool that keeps a detailed log of my decisions, and the information I had on hand to make them"

Chief Costin of Boston City, Special Operations Command, Haz-Mat/WMD.
D4H Incident Management provides operators with the ability to execute and collaborate over their Incident Action Plan (IAP) and digitized real-time Incident Command System (ICS) forms, multi-source timestamped major event logs, GIS mapping, GPS tracking, vehicle status- board's, role assignments, and personnel accountability.
"Good decisions require good information. Information has never before been available in such quantity, but it rapidly loses quality and reliability over time. Speed of access to information is key during fast-moving events and D4H Incident Management is a high-quality information source auto-organizing, structuring, and sharing the right information for when things go wrong."

Robin Blandford, CEO, D4H Technologies.