How Horry County Police Department Utilizes D4H for Preplanned Events

The Spring and Fall bike rallies bring congestion and large crowds to Myrtle Beach. It is Horry County Police Department's responsibility to keep residents and visitors safe during these large scale events. Here's how D4H helps them coordinate their resources and maintain situational awareness.
Customer Background
Horry County Police Department is a full-service law enforcement agency with several Special Operations teams, including: a Bomb Squad, SWAT, Negotiations Team, and Bloodhound Tracking Team. The department was established as the primary county law enforcement agency in 1959 and was overwhelmingly re-endorsed by citizens in a 1998 referendum.
As the only remaining county police department in the State of South Carolina, Horry County Police Department believes their survival is the direct result of professional and futuristic leadership and the delivery of law enforcement services with an emphasis upon sensitive, ethical and consistent concern for community-based problem solving combined with effective and efficient traditional emergency responses.
The Challenge
Each Spring, hundreds of thousands of bikers flock to the Grand Strand for a celebration of big engines and flashy rides known as Myrtle Beach Bike Week. For more than 75 years, bikers have been heading to the beach to enjoy entertainment, great weather and biker bars. In the Fall, a similar more trimmed down version of the Spring Rally is held. The Myrtle Beach Fall Bike Rally is smaller in size and draws a similar style crowd to the Harley Davidson riders that come in the spring.
The Spring and Fall rallies have many moving parts, and with the festivities comes congestion and large crowds. It is Horry County Police Department's responsibility to keep residents and visitors safe during preplanned events such as the bike rallies.
Prior to implementing D4H, Horry County Police Department found it difficult to coordinate effectively in real-time during incidents and events. One particular pain point was knowing what resources they had available and where. Further, information and updates from the field could be coming from multiple unconnected sources, this was a challenge to keep track of. Horry County Police Department decided to deploy a single centralized platform for their entire incident and event responses.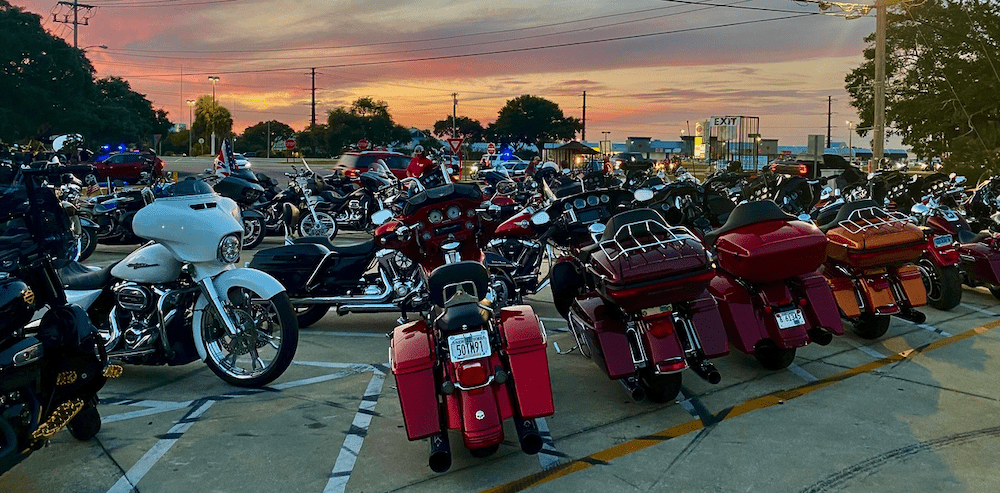 The Solution
D4H Incident Management now acts as Horry County Police Department's real time incident coordination and situational awareness solution. The implementation of D4H was a smooth process since the software is so highly intuitive and configurable. Captain Wyatt at Horry County Police Department remarked at how easy the process of digitizing their forms was.
Having the ability to customize what I need to, and create the forms I need is the best feature. I do not know how to code, so being able to easily create forms we can use right away is great.

Captain Justin Wyatt, Horry County Police Department.
Horry County Police Department recently used D4H Incident Management to coordinate their resources at the Bike Week Fall Rally. They post officers at the 7 major bars in Myrtle Beach during the rally. One of the forms the Captain has created in D4H Incident Management's form builder is an assignment sheet. On this form, he is able to see each post location, who the supervisor on duty is, and their necessary contact information. He has this set up for each shift. Recently, they made some edits and created additional drop-down sections so he can easily switch between officers and their contact info. If someone calls out, or there needs to be a change made, this can be done with ease at the click of a mouse or touch of a fingertip.
Since the Fall rally is the smaller and "tamer" of the two annual Bike Week rallies at Myrtle Beach, Captain Wyatt finds the D4H Incident Management mobile app to be extremely convenient for work on the go.
With there being no main command post set up for this event, he could easily stay up to date and coordinate resources right from his mobile device. If need be, he always has the option of using the web version of D4H Incident Management from his truck as his command post.